Just a Few Days to Add Pre or Post? Pick a Great City and Go for It!
I joined two friends on a Norway-bound Celebrity ship out of Southampton this spring. It was a gorgeous cruise but only 7 days so why not take advantage of the long flight and enjoy a few extra days? This go-round, we selected one of my favorite cities in the world – London!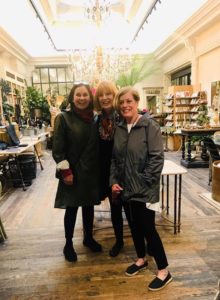 It does not matter how many times you visit this iconic city, there is always something new. And in London, the old never gets old. Here, a few highlights from our 4 days:
Day 1. The best advice after a long flight from the US is to stay awake till the sun sets! We settled in to our accommodations in Fitzrovia and walked to the corner pub for a light lunch and to explore the neighborhood. I highly recommend boutique hotels or apartments in one of London's many neighborhoods. Shopping, restaurants, pubs, and museums abound whether you're in Fitzrovia, Mayfair, Knightsbridge – or many other fabulous areas of this colorful city. And when you have just a few days, make sure to have a "must-do" list. For us, a must-do was fish & chips which we enjoyed at the Golden Hind – a mile walk down the road followed by a quick trip to the neighborhood Tesco to get a bottle of wine and some snacks for our apartment.