8 Food Lover Tips for Visiting Budapest
Hungry for Hungarian?  Read Our Top 8 Foodie Choices in Budapest
   Budapest is a city made for fairy tales – and one of our favorite destinations.  Combine a Budapest visit with one of our favorite river cruise routes along the gorgeous Danube to the Czech Republic, and you'll be sure to be back for a more in-depth look at magical Budapest.
   Let's face it – the castles and history are amazing, but food is what often creates the memories that linger.   Don't leave without indulging in the delicious authentic dishes served throughout the nation of Hungary.   To guide you to some of the best spots to grab food in the capital city of Budapest, we've created a list of 8 foodie tips for your visit.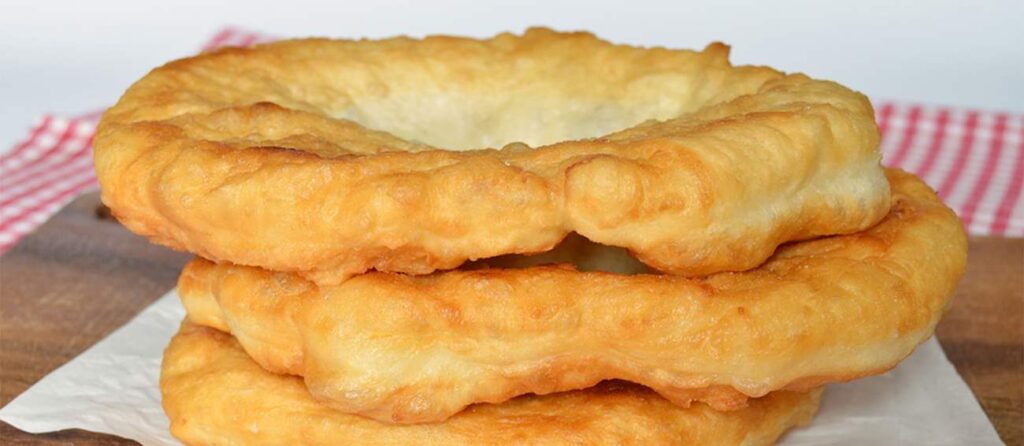 Don't leave Budapest without trying one its iconic langos. Langos is a flatbread that is deep-fried and can be served plain or smothered with cheese blends and other flavorful toppings. You can find langos nearly anywhere, but we recommend heading to the Central Market Hall.  Oh yes, forget about dieting while you are in Hungary!
If you love cooking and eating, we highly recommend taking a cooking class.  It's fun, interactive, and you will get to experience an authentic three-course meal that you help create.  Here at Bay World Travel, we'll design your complete itinerary including special tours, classes, and food/wine walking tours.
Plan your visit around the annual Budapest International Wine Festival, held in early September. This festival marks its 40th year in 2021 and is held in the beautiful Buda Castle.
If you plan an October visit,  make your way to the Budapest Palinka and Sausage Festival to try some of the fantastic European brandy paired with any of the many sausage varieties you will find throughout the stands.
Hungarian Unicum is one of the most famous liqueurs in the country. It's made from 40 different herbs and spices.    Locals drink as an digestiv and aperitif, which you will find helps tremendously after delving into all of the spicy street foods. You can also head to the Zwack Museum to learn all about this magical elixir.
You're less than 20 miles from the famous Etyek-Buda wine region so plan an extra day.  You'll need to pace yourself as there are dozens of wineries. The region is best known for its crisp whites and sparkling wines.
Whether you love marzipan or want to learn more about this age-old sweet treat, visit Szamos Marzipan, a museum in honor of the artists Mátyás Szamos and Károly Szabó. These artists started shaping marzipan into the shapes of flowers and other beautiful creations back in the 1930s, and this museum keeps  their spirit and tasty treats alive.
You can't leave Budapest without at least one hearty meal with great bread and soups. There are lots of wonderful restaurants.  Check out Menza for paprika beef stew and  try the garlic soup, which gets rave reviews!
As you can see, there are a myriad of options to choose from when visiting Budapest – tours, museums, wine tasting, festivals, and restaurants abound.  Your travel advisors at Bay World Travel have designed hundreds of perfect itineraries for clients.  Now, more than ever, you want to make every journey a memorable one and hassle free in a travel world that has been shaken upside down with COVID-19. Give us a call at 650-726-7345 or contact us at go@bayworldtravel.com.  We're ready to start planning your perfect next trip!