The Joy of Traveling in Crazy Times
Mary and Bill on Board the Royal Clipper 2021 Barbados to Panama
This is a real-life snapshot of the world of travel these days.  If you are willing to be open to change, flexible and can endure a few  nasal swabs, you will experience an uncrowded world and welcoming and warm  people everywhere you go.
Though our original group of eight travelers decided to bow out of the trip, Bill and I forged ahead to do a 2-week sail onboard the Royal Clipper from Barbados to Panama.    We knew local government regulations could change at any time and that it would take willingness on our part to just roll with it.  Doris Day said it best many years ago when she sang Que Sera, Sera – Whatever will be, will be …. The future's not ours to see.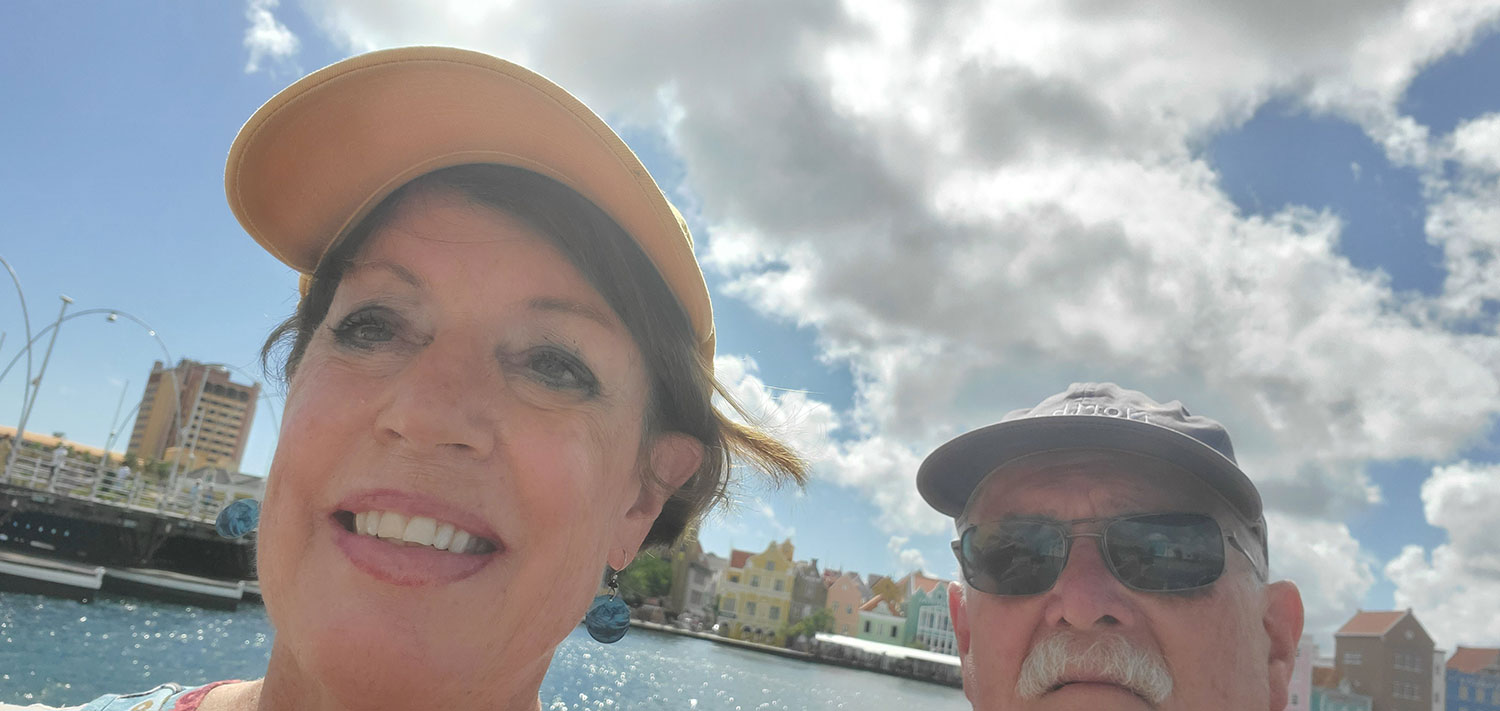 While it took some painstaking research to make sure we had all the required documentation to enter Barbados and board the ship, our time and effort paid off.  We enjoyed 2 peaceful quiet days in Barbados which we had organized as a cushion in case the government decided we needed an extra COVID test and quarantine.  We sailed through Barbados Immigration and were able to relax at the beach and our favorite restaurant in Barbados – Tapas – enjoying the first of many spectacular Caribbean sunsets.
Once we arrived at the port for the Star Clippers check-in we once again produced our documentation (vaccination records; COVID test results etc.).  Then we were ushered in for a quick rapid COVID test and received our golden ticket (the blue sticker affixed to our passport) to board.  On board, we learned that we were one of just 60 passengers on this gorgeous sailing yacht that has a passenger capacity of 200.
Once on board, we were treated to an unprecedented ratio of more crew than passengers.  For several of the idyllic beaches we visited along the way, Bill and I opted to stay on board where we felt as if we were on our own private yacht – enjoying a drink at the tropical bar with our favorite bartender Emerson.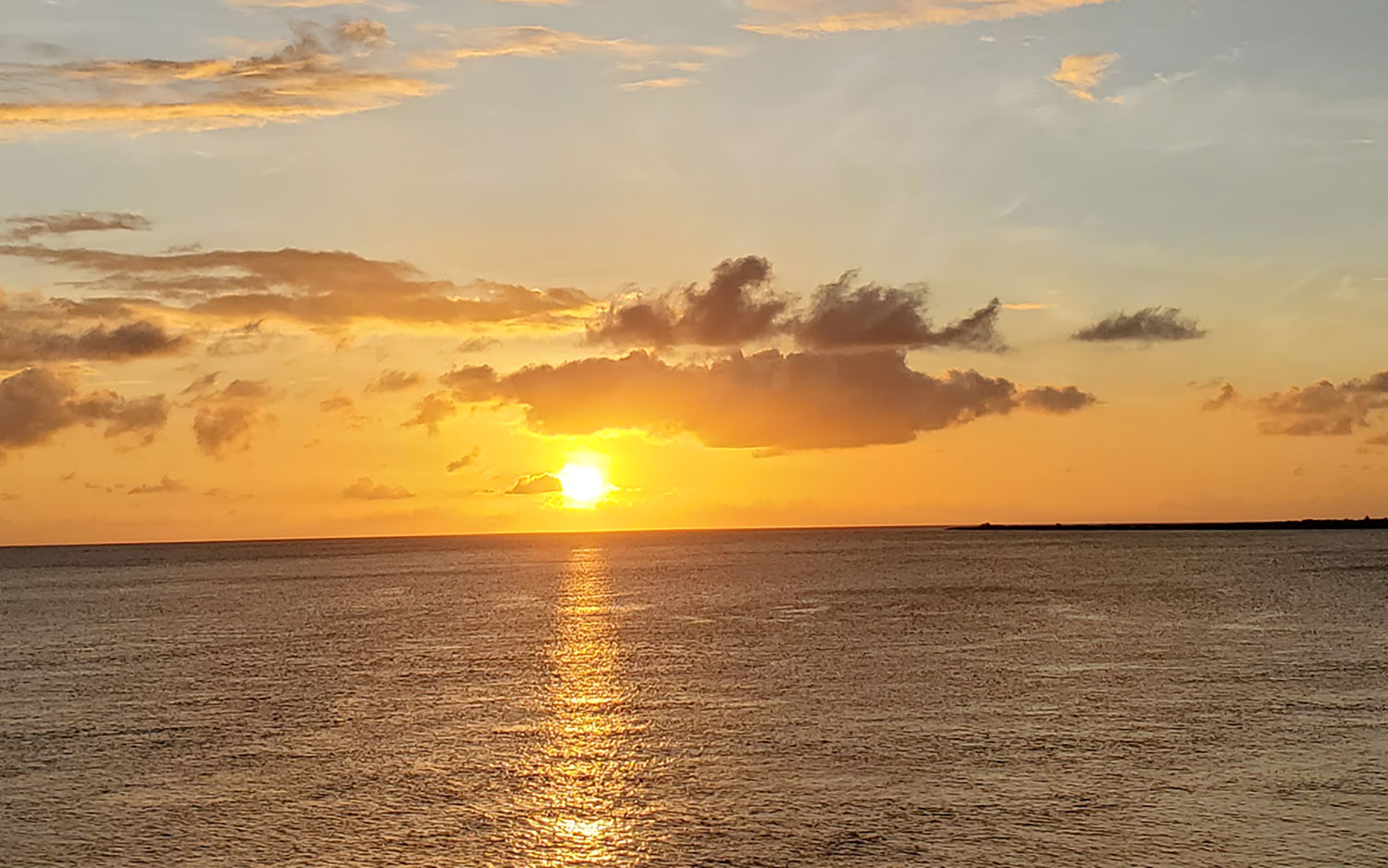 This was our 5th time on a Star Clippers sailing ship and we had almost forgotten the sheer joy of the beautiful sailaways against the backdrop of a gorgeous Caribbean sunset or brilliant starlight.  The captain even treated us to a light show one night as the sails were raised.  Another huge advantage to being on a ship of this size is the ability to visit small ports of call.    And since many of the islands had just returned to receiving cruise ships, we also were treated to warm welcomes everywhere we visited.     In St. Lucia we were greeted with a street parade.  When we asked a local what the occasion was, she responded, "It's you.  You are the first visitors we have seen in almost two years."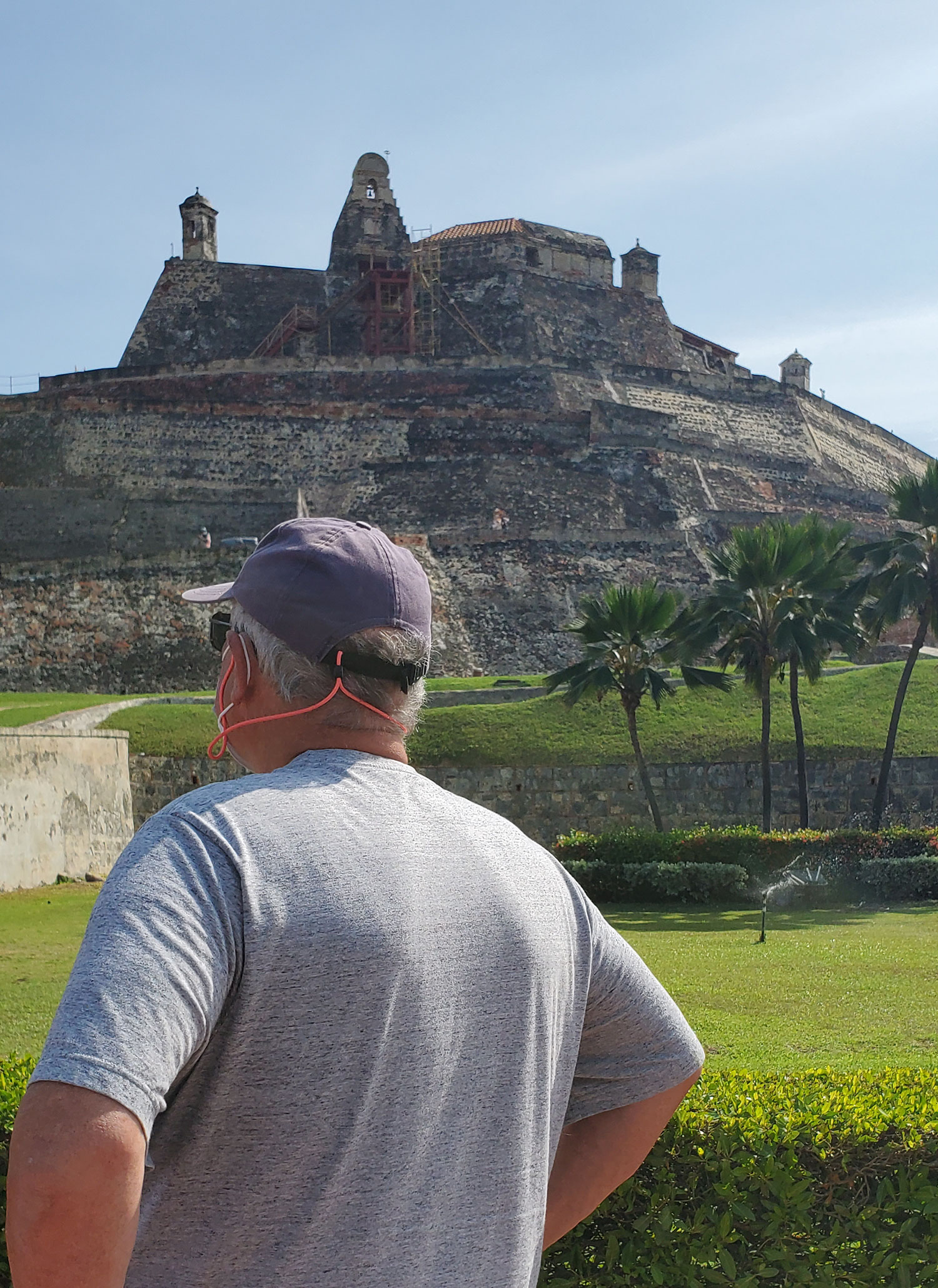 For Bill, the highlight and reason for choosing this 2-week sail was the Panama Canal transit.  What an engineering marvel this canal is -an amazing accomplishment of technology in the early 20th century.  So now imagine our beautiful five-masted clipper ship – looking like something from the 19th century, slowly making its way through the locks.  An unusual sight in any time but with the recent reopening of tourism we were a unique sight.  The guys driving the locomotives which pulled us along and workers along the way took a lot of photos!  For me, the most wonderful and surprising part of the experience was the peaceful and scenic passage through Gatun Lake – a huge manmade lake created when the Canal was built.  Back in the early 1900's it was a sad sight of dead and dying jungle, but today the island jungles and shore are lush and beautiful.  And as every ship goes at a very slow pace through this passage, we saw huge tankers serenely passing by.
Be forewarned too that there may be itinerary changes on cruise ships and last minute documentation requirements to enter countries.  The Star Clippers crew were kind and patient with the passengers and diplomatic with the local authorities – at our disembarkation in Panama we sailed through!    And we were able to get our COVID tests before disembarkation that would be required to re-enter the US.  All in all, this is a window in time to experience the world without the crowds and we highly recommend it!
As always your travel advisors are the best equipped to help you jump through the hoops to get you on your next bucket list journey!  Contact us at go@bayworldtravel.com and we'll get you there!
Mary Corcoran
Bay World Travel
ASTA Verified Travel Advisory