Wildlife-Lovers Dream Come True – Galapagos Islands
Bill and I were joined by 4 other Half Moon Bay couples on a life-transforming journey to the Galapagos Islands this month. As a travel advisor, I looked at many options and ways to experience the Galapagos – and was completely swept away by Silversea's expedition itinerary aboard the lovely Silver Galapagos.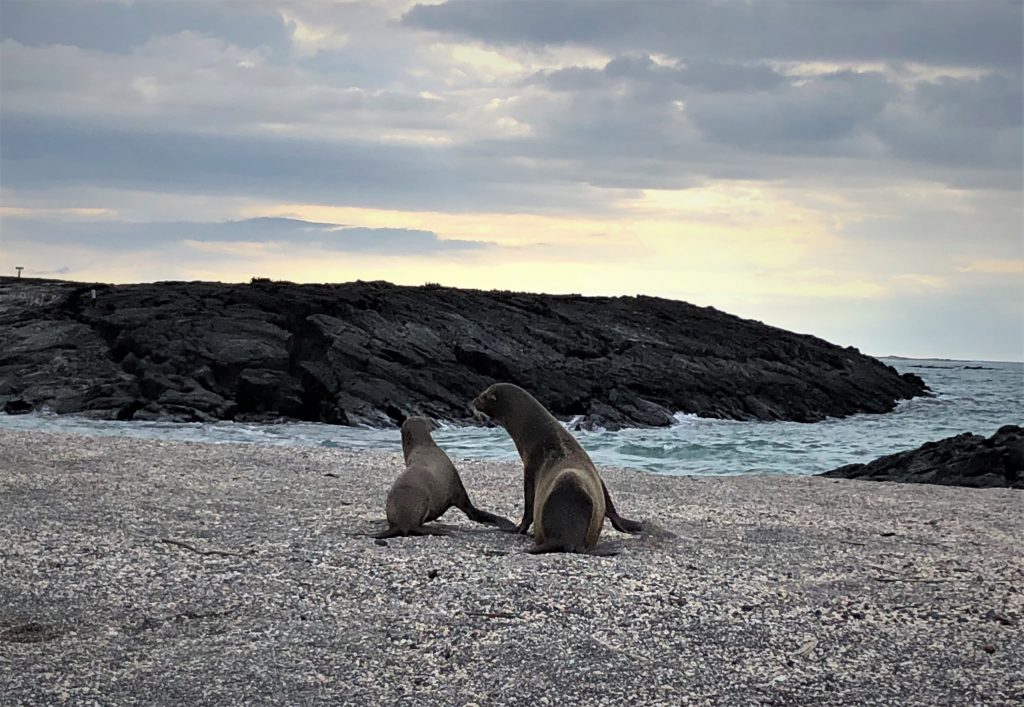 What Silversea offered:
• A fully inclusive experience from our US based flights to Ecuador, hotels on the mainland for 2 night in Quito and 1 day in Guayaquil, flights to the islands, and 7 nights aboard an elegant yet low-key ship
• 10 naturalists on board, most of whom grew up in the islands and know the wildlife on water and on shore better than anyone
• Onboard nature photographer and videographer who captured amazing images that will last a lifetime of memories
• Locally sourced cuisine – delicious and beautifully presented • Pampering while on board – butler service in every suite; fully stocked mini-bar and top shelf spirits and elegant South American wines available at all hours
• Opportunities to snorkel, kayak, walk, zodiac – all included, two times per day every day. On our week cruising around the islands of San Cristobal, Isabella, Fernandina, Floreana, Santa Cruz, Bartolome, Baltra, and the breathtaking sunset over Roca Leon Dormido we spotted so much wildlife it was almost overwhelming.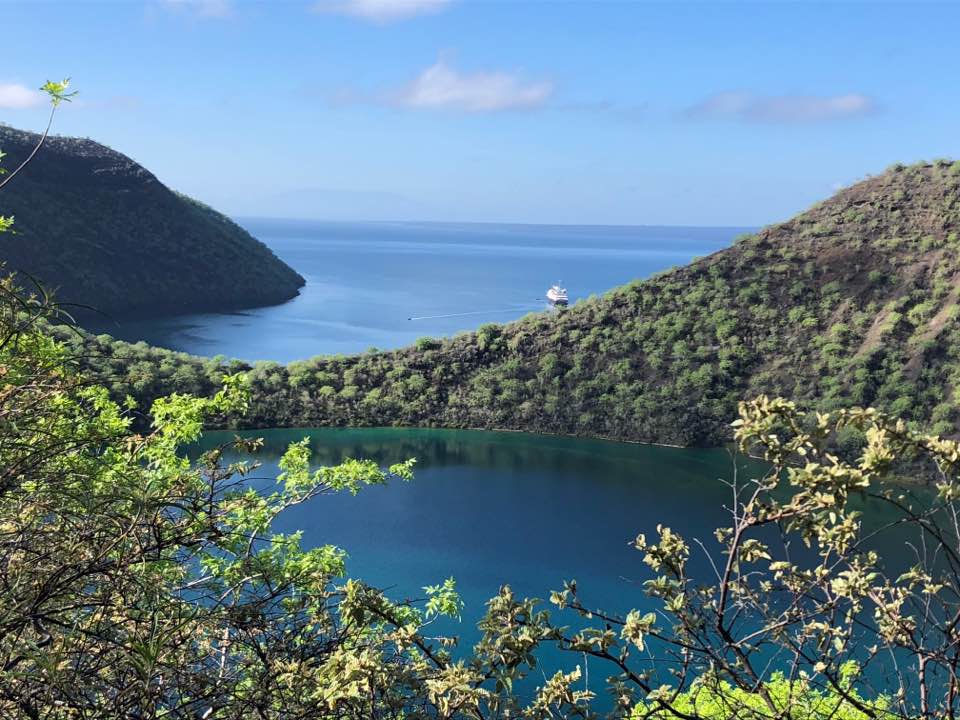 Here are a few highlights:
• Got up close to giant tortoises
• Saw the mating dance of the rare and Galapagos-only flightless cormorant
• Spied a Galapagos hawk snapping up a young marine iguana
• Snorkeled with Galapagos penguins and Galapagos sea lions among the thousands of reef fish that populate the waters
• Experienced the boobies diving for fish and saw at close range the vivid blue feet of the blue-footed boobies
• Enjoyed a peaceful scene of flamingos feeding in the shallows at sunset
• Got eye level with land iguanas
• Witnessed a fight for a nest by two female marine iguanas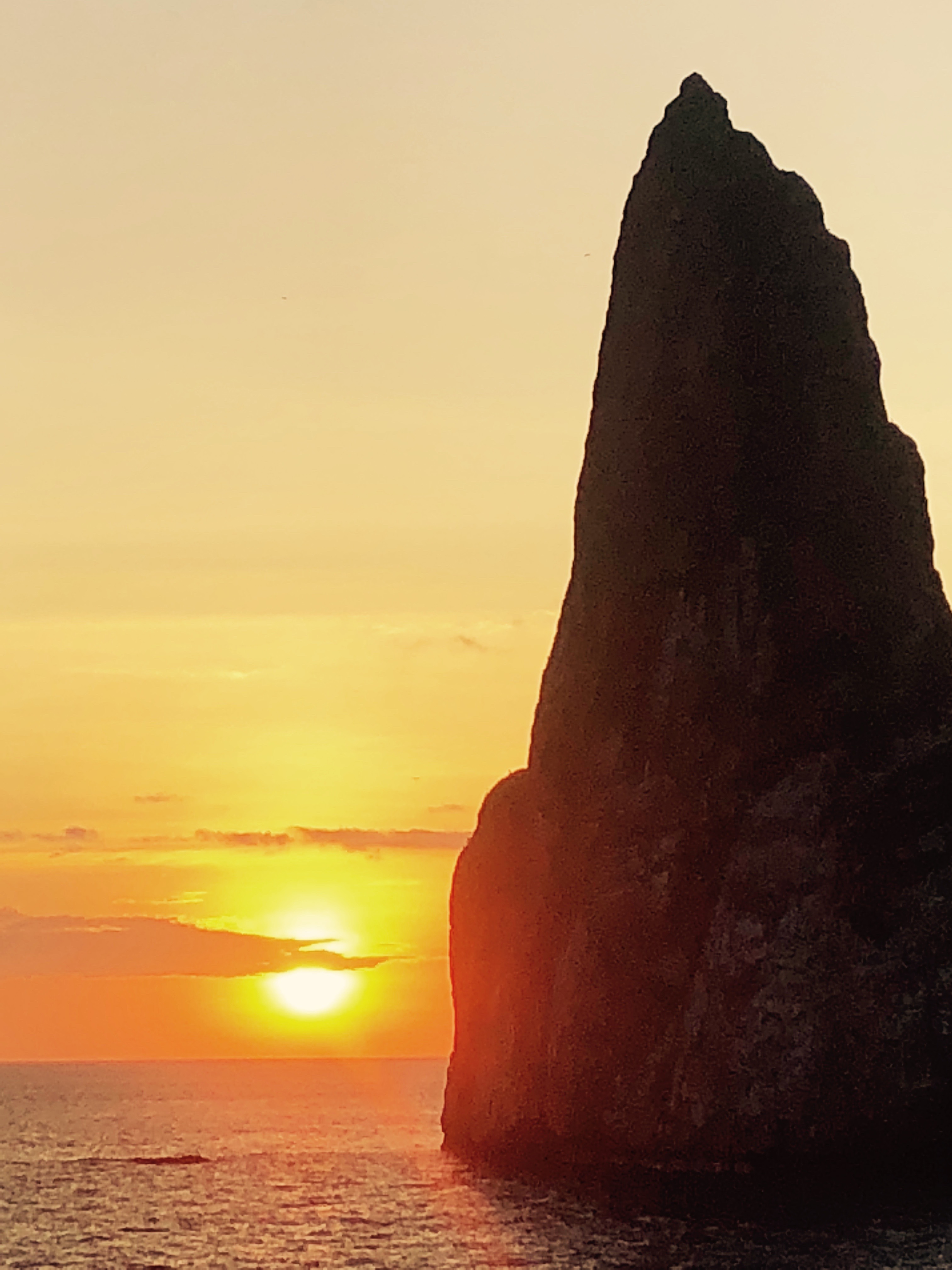 It was also a special honor to share this experience with friends and neighbors from our community.  We created a bond that only a special shared experience can build.  In fact, we couldn't wait to get home and see the video created by our onboard photographer while enjoying a wonderful Ecuadorian meal together.    We even learned a few culinary tricks from the Silver Galapagos chef that we showcased at our Half Moon Bay dinner.    I'd highly recommend a trip like this with people you know and who share the same enthusiasm and love of nature.  As soon as I got back, I started thinking about what's next?  Personally, I want to go back on Silversea's expedition ships – the Arctic has special appeal but there are dozens of amazing itineraries.
Want to learn more about expedition ship experiences?  Don't hesitate to reach out!