Lost in Lucca: Traveling Itinerary-Free in Northern Italy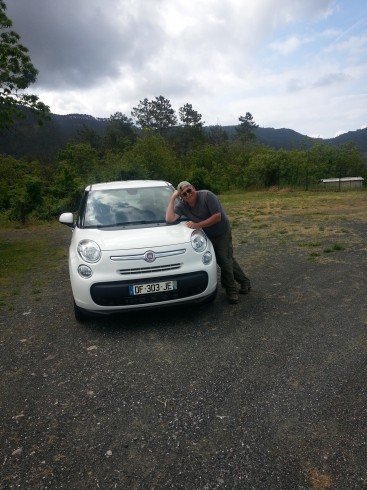 After our amazing Azamara Monaco Grand Prix cruise, Bill and I decided to spend 5 nights in Italy. Northern Italy is just a short drive from Nice, our cruise disembarkation point. We spent 3 nights in Liguria in an agriturismo (farmhouse that offers inn-style accommodations) so that we could visit the Cinque Terre and 2 nights in the Piemonte region to enjoy Italy's best wines. Accommodations and car rental were the only advance reservations we made (highly recommended!) – the rest we lived in the moment.
I love Italy! The food, wine, people, and scenery can't be beat. I've traveled there several times but this was a first for Bill. In addition to the food, wine, people, and scenery, he also loved driving in Italy. Granted our Fiat diesel was not his fantasy car but it was sturdy and remained largely unscathed during our whirlwind tour.
Sostio a Levante was our chosen agriturismo. The big attraction there is the views over the Cinque Terre and innkeeper and owner Laura's cooking. Every night featured a fantastic 3-course meal with wines served from their own vineyards. Breakfast in the morning included freshly baked pastries along with local cheeses, meats, eggs, and bread. I spied Laura picking herbs early in the morning which showed up in the evening meal. On the first night, we had gnocchi with fresh pesto (Ligurian specialty) as a first course – it was fantastic!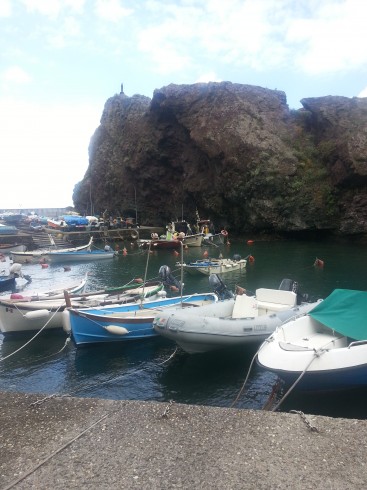 We spent a day traveling by train to the 5 legendary towns of the Cinque Terre. It was a quick trip out of Framura to the towns. Since some of the trails connecting the towns are still in disrepair after the 2011 floods, we opted to do our walking in Riomaggiore, the last town of the 5. That's my excuse and I'm sticking to it! The views are spectacular as we enjoyed a lazy late lunch on the cliffs overlooking the Mediterranean.
We had considered going to Florence, about two hours from our inn, but decided instead to go to Lucca – just a little over an hour. What a great choice – we avoided the hordes of tourists in Florence but still got to see amazing cathedrals, Renaissance art, and saints' relics. The basilica of San Frediano houses the mummified remains of St. Zita, a 13th century saint who is the patron of domestic servants and I was happy to learn she can also be called upon to help locate lost keys. We strolled on top of the medieval walls which have been transformed into a city park and enjoyed a wonderful lunch in the plaza which rings an ancient Roman amphitheater. Speaking of which, it was searching for the amphitheater which finally led us to break down and buy a map of Lucca. However, we thoroughly enjoyed being lost in Lucca – finding St. Zita and the boyhood home of Giacomo Puccini along the way. Serendipitous discovery is the hallmark of traveling with Bill and one I haven't tired of after 30 years of traveling together.
On our last morning in Liguria, I broke down and enjoyed one of Laura's fresh apple muffins. I'm not usually attracted to sweets but these were amazing! Then we were off to La Morra, a hillside medieval town in the middle of the Langhe region of the Piemonte – overlooking the famous Barolo vineyards. Our inn was just outside La Morra and we learned that the presentation of the 2013 Barolo wines was happening on that weekend. The inn was quickly filled to capacity with well-heeled oenophiles from Switzerland. I counted about 12 cases of wine that were moved from the trunk of a fancy Ferrari to one of the guest's rooms. Another example of why booking ahead is important!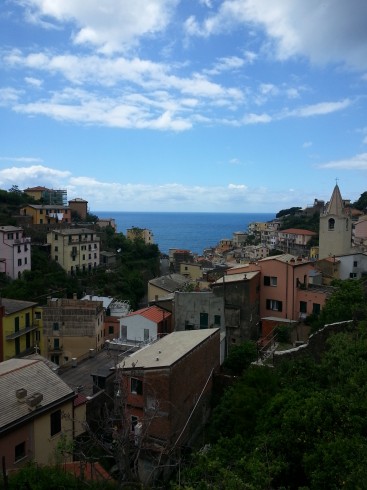 We spent one day enjoying the views from La Morra and another day in Alba, the famous wine and culinary center of this region (famous not just for wines but also for white truffles). This time, we went with maps in hand, provided by our innkeeper. We toured more churches and I finally had the opportunity to climb a bell tower to look out over this beautiful city. We had a memorable lunch at La Bottega del Vicoletta, a humble looking restaurant with a takeout counter in the front but with incredible Alban gourmet cuisine. We talked to the chef to ask her secret on the best broccoli I've ever eaten (turned out it was just vinegar but it was cooked perfectly and perched atop a veal carpaccio that legends are made of.) The tajarin tartufo nero – another Piemonte specialty featuring porcini mushrooms and feather-light egg noodles – was incredible with the lovely bottle of local Barbera we split.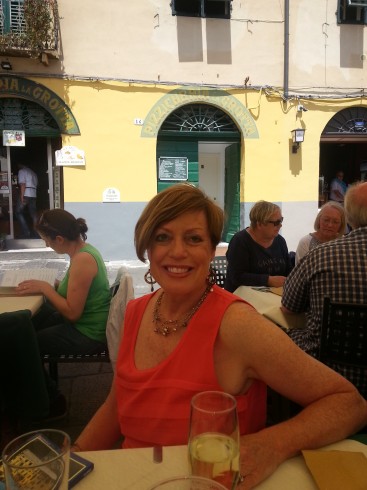 Do you like finding your own way through Europe? Bay World Travel's recommendation is to make sure you have all your big dots connected – flights in and out of Europe, transportation within Europe, and accommodations. Then fill in the little dots if you're adventurous or let us organize a full itinerary for you. Call us or email when you're ready to start planning! 650-726-7345 or go@bayworldtravel.com