Beautiful Places Aboard Rocky Mountaineer
I had the privilege of taking my parents – at the time both in their early 80's – for their last vacation together aboard the Rocky Mountaineer.  And I'll never forget my father standing overlooking Banff and commenting, "I believe this is the most beautiful place on earth."  My Dad was a world traveler as an Air Force officer and he and my mother had enjoyed several fantastic journeys together to Europe, Hawaii and Alaska.  He was also a quiet man, so this was high praise coming from him!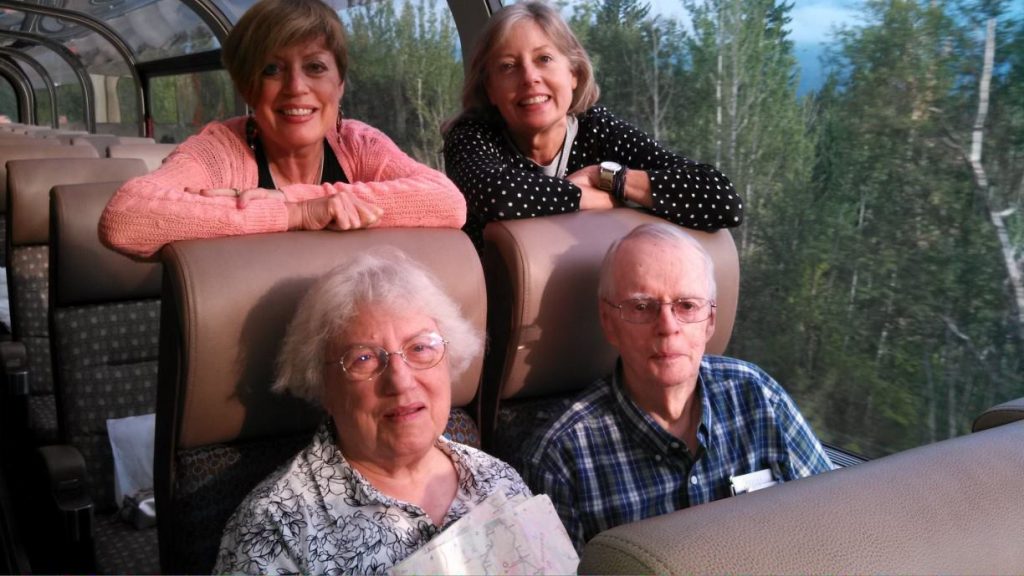 But this trip struck a special chord – the slow, relaxed pace of enjoying the spectacular Canadian Rockies vistas unfold outside the domed windows of our Rocky Mountaineer GoldLeaf service along with beautiful meals, wonderful service, and the time to visit with each other made it truly the trip of a lifetime.
We selected the Vancouver to Banff by train and to Calgary by coach route.  My Mom wanted to see Butchart Gardens in Victoria so we added an extra two days before we boarded to take the ferry to Victoria and enjoy the world-famous beautiful gardens.
Rocky Mountaineer took care of every tiny detail – transfers, handling the luggage,  hotel nights (this is not a sleep aboard in order to maximize viewing hours) at luxurious hotels with incredible views, and even enabling my mother to get back and forth between the observation car and dining car via a quaint but functional elevator.  My sister Lucy was my roommate on this adventure and as a vegan she can vouch for the attentiveness of the Rocky Mountaineer staff to transform the elegant breakfast and lunch service into gorgeous and delicious vegetarian fare.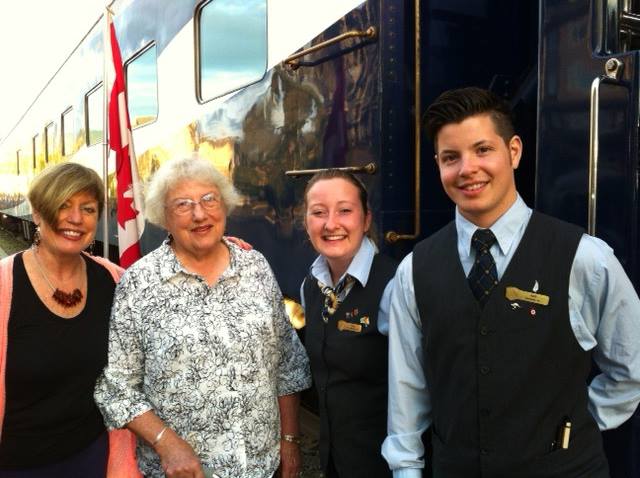 I can't think of anything more special than to travel with loved ones enabling their trip of a lifetime.  And it's time to start dreaming and planning again – consider taking someone near and dear to you along.  My father  passed away  two years ago, and my Rocky Mountaineer trip is one that I treasure today and will forever.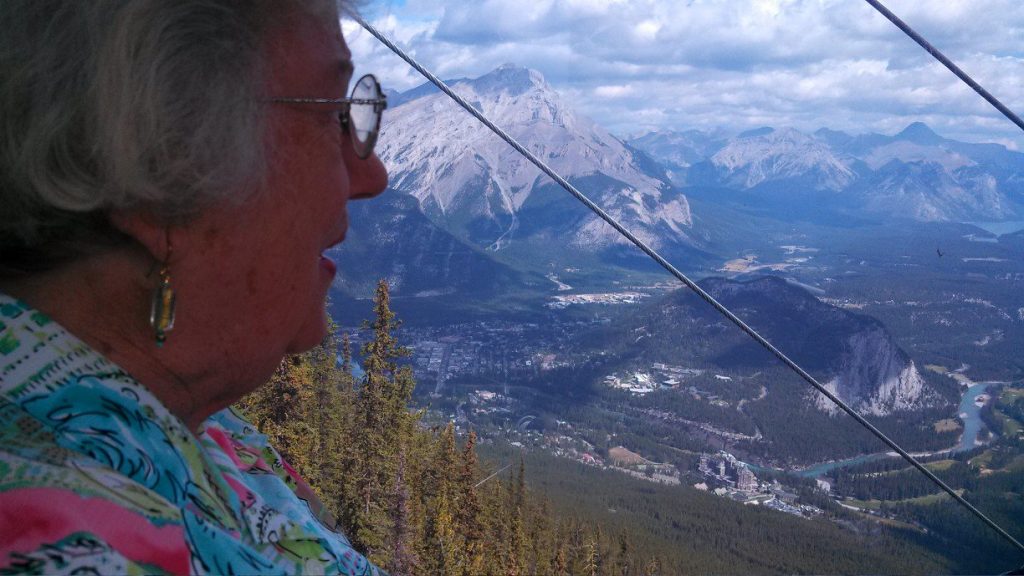 Want to learn more about Rocky Mountaineer itineraries?  Our travel advisors are at the ready – with a group booking already in the works for 2021.  Contact us at go@bayworldtravel.com